The works of young artists have always attracted worldwide attention because they inject new ideas into the art market. Over time, the post-80s generation has entered the art circles and come into collectors' sight. These artistic "black horses" are still in their infancy with unlimited potential. Their creative styles, academic backgrounds, market operation and value vary from each other, but being young is their common capital. Based on the turnover of worldwide artists born after 1980 (under 40 years old), we have compiled the best performance Top10 in 2019.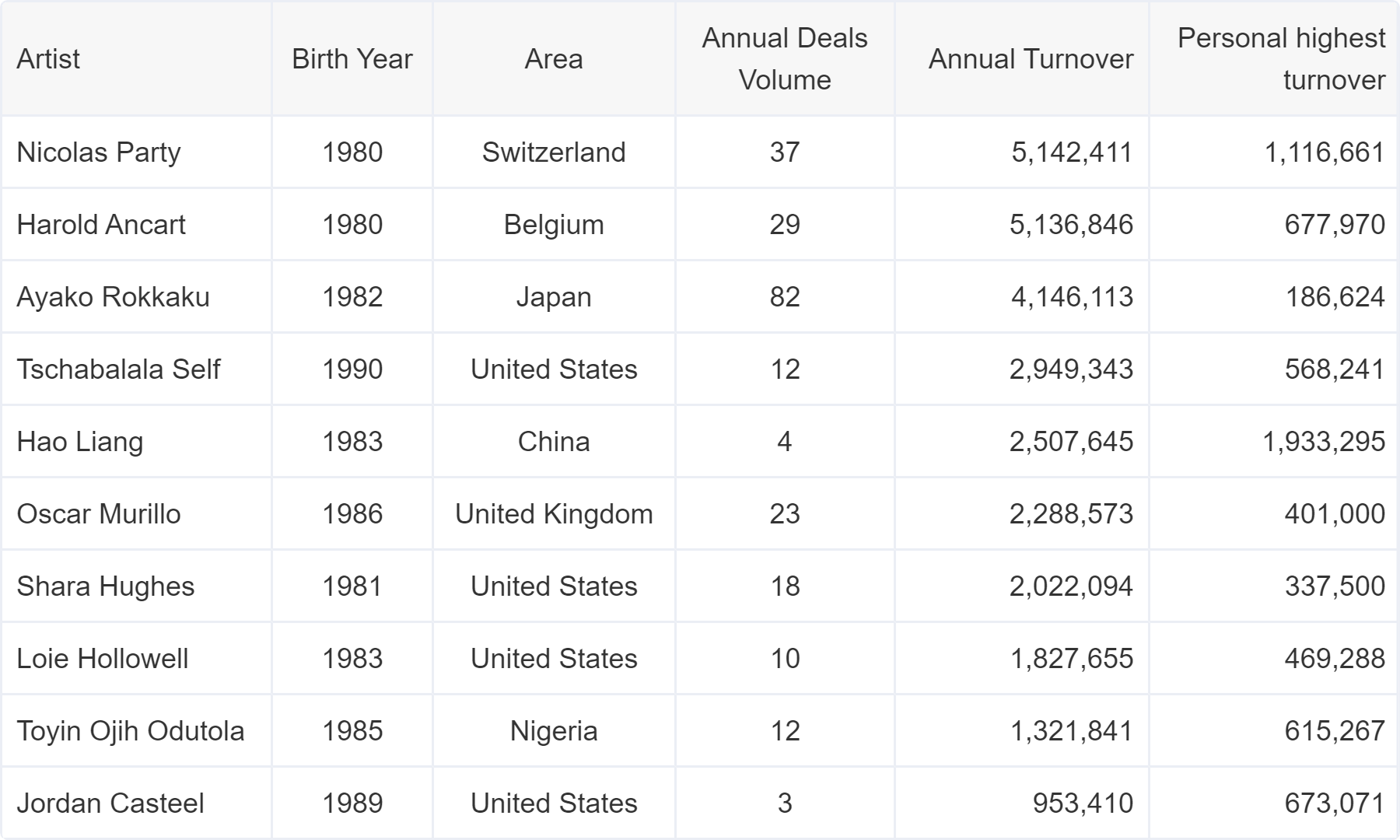 *The above prices are in USD
Unlike previous phenomenon of having more males than females in the art market, 6 out of 10 are female artists on this list. Moreover, their themes and creative techniques are more diversified. The works of four of them are themed with black people. This year, except for four artists from America, occupying a relatively large proportion, the others are from six different countries, enriching the art market geographically. You can also tell from the list that a high-priced work is not the only criterion for a dark horse because high sales can also help artists hit the Top10. Let's get to know them together!
No.1 Nicolas Party
Deals Volume 44
Sold-by-lot rate 92%
Total turnover USD 6 Million
Born in Lausanne, Switzerland in 1980, Nicolas Party obtained a Master of Arts degree from the Glasgow School of Art in 2009. He lives and works in Brussels and New York with 6 galleries representing his paintings. Party is a figurative painter who is very expressive to create truly challenging and novel works.
Party laid the profound foundations in the early market. Thus when he enters the secondary market, the auction price is soaring. In 2019, the mega-gallery Hauser & Wirth with 11 locations worldwide announced that it has signed Party who is the youngest artist it ever signed. It has a great impact on his performance in the secondary market. A large number of works have flowed into the market, and 34 works were sold in 2019, making him the winner of the highest total turnover in 2019.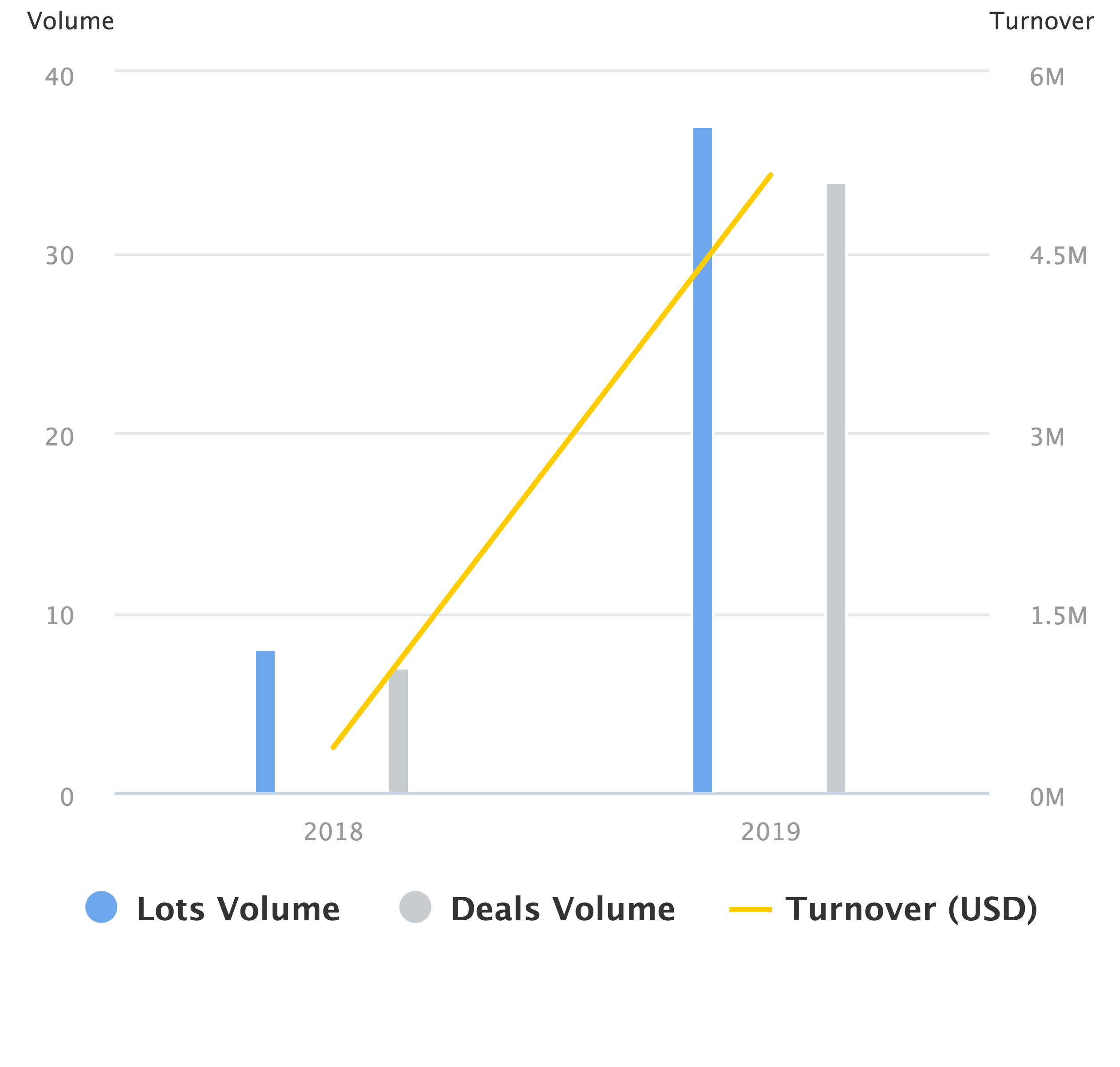 With the support of six galleries, Party's exhibitions can be seen all over the world, and his solo exhibitions were held in important art galleries in the U.S., the UK, China, Belgium, etc. In the secondary market, Party's works have been auctioned in three major art trading centers, with the largest volume in the New York and the highest turnover in Hong Kong.
Party's works mainly sold for USD100,000 to USD500,000.
The most expensive lot of Nicolas Party:
No.2 Harold Ancart
Deals Volume 74
Sold-by-lot rate 93%
Total turnover USD 8 Million
Born in Brussels, Belgium in 1980, Harold Ancart graduated from Ecole nationale supérieure des Arts visuels de la and lives and works in New York and Brussels. He is well-known mainly for sculptures, installations, and intervention in space (all of these can be regarded as parts of his creations). Quite a lot of media material including steel, iron wire, and elements like carbon, ink, soot, etc., endow his works with a unique feeling of heavy , vulnerability and fading.He is represented by David Zwirner Gallery. Since the auction in 2013, the turnover of his works in the secondary market has shown a steady upward trend.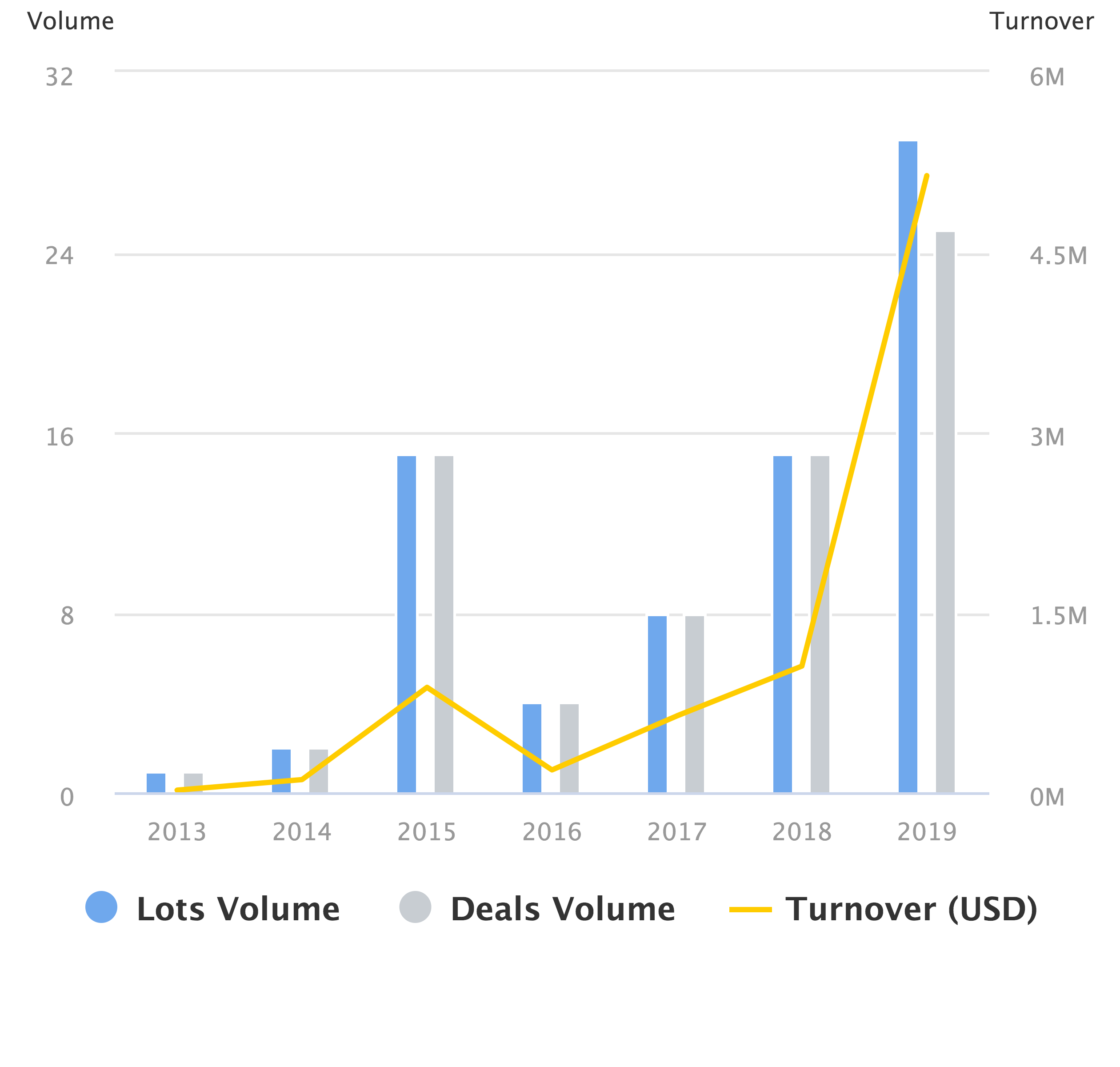 Harold Ancart's works have been exhibited across the world, and many have been included in the permanent collections of many international institutions. In the secondary market, they are more popular in Europe and the United States.
Anka's works mainly sold for USD50,000 to USD500,000. At present, no work has exceeded USD1 million yet.
The most expensive lot of Harold Ancart :
No.3 Ayako Rokkaku
Deals Volume 484
Sold-by-lot rate 92%
Total turnover USD 9 Million
Last year, Japanese artist Yoshitomo Nara's works kept achieving greater results in the secondary market. People can't help but wonder who will be the next Yoshitomo Nara? Ayako Rokkaku is the one who has been mentioned many times. Born in Chiba-ken, Japan in 1982, Ayako Rokkaku is a self-taught artist, never attending any art school. She has embarked on her artistic career since 2002 and now has developed her distinctive techniques. She is good at using acrylic resin paint to paint freehand on paperboard with a theme of children.
Ayako Rokkaku's works appeared in the secondary market very early, but from her first auction to the auctions in 2017, the total turnover has hardly increased. After Ayako Rokkaku has been widely known as the next Yoshitomo Nara, the turnover of her works showed a significant rise in 2018 and 2019. Almost each work was sold for several times higher than the estimate prices.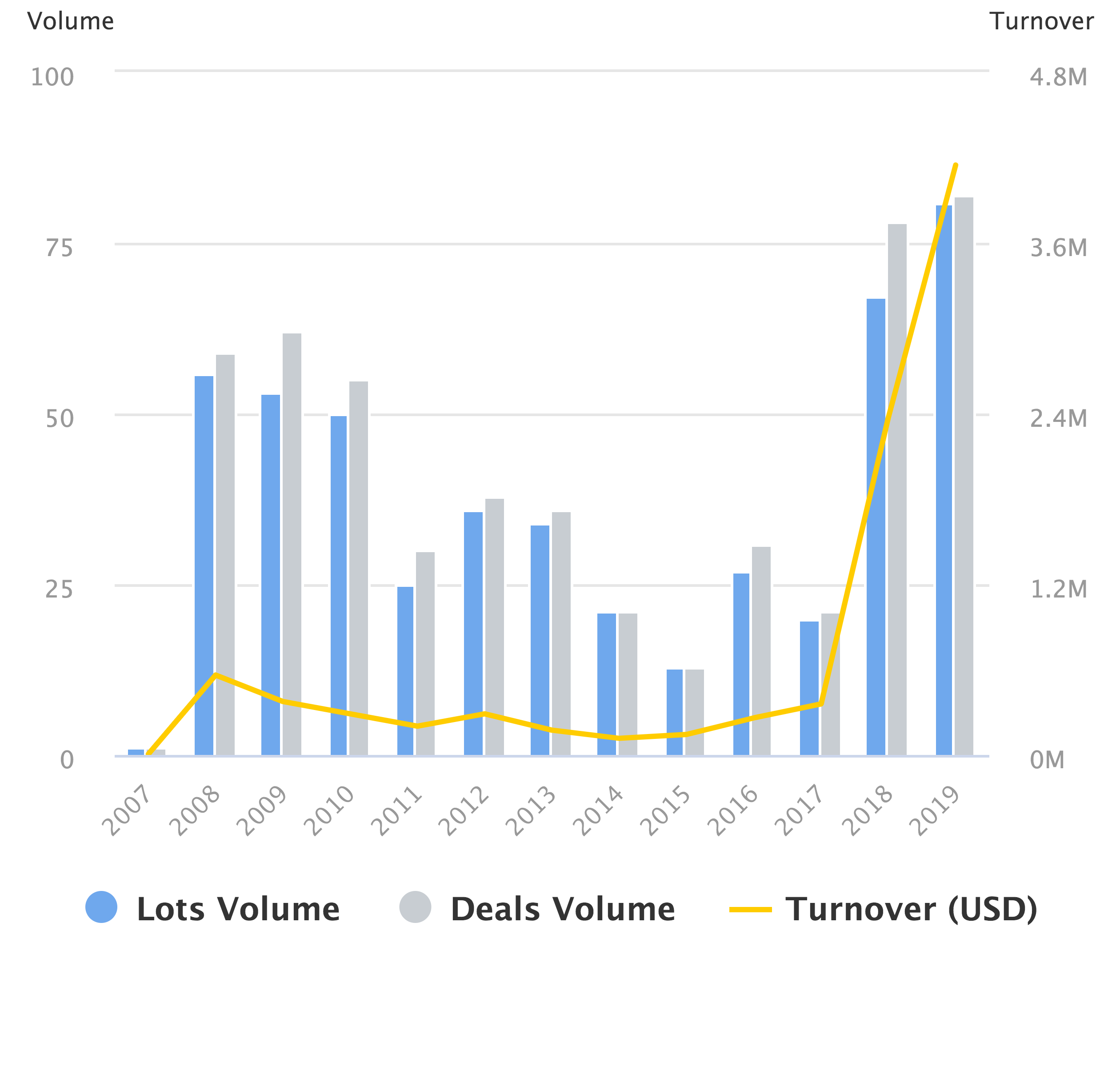 At present, her paintings are mainly represented by Whitestone Gallery and Gallery Delaive in Amsterdam. Whitestone Gallery specializes in Japanese art and acts for painters such as Yayoi Kusama and Yoshitomo Nara. Although Ayako Rokkaku has solo exhibitions in galleries worldwide, in the secondary market, her paintings are more likely to be sought-after by Asian collectors, mainly in Tokyo.
Each of Ayako Rokkaku's works is not high-priced and 56% of them are under USD10,000. But in the past two years, the value of her works are climbing.
The most expensive lot of Ayako Rokkaku:
No.4 Tschabalala Self
Deals Volume 20
Sold-by-lot rate 100%
Total turnover USD 4 Million
Tschabalala Self, a rising star is exploring the possibilities of portraits in her paintings. She is the youngest artist in the Top10. She was born and raised in a cultured family in New York and graduated from Yale School of Art. She is skilled at portraits of black females, bringing innovative thinking to figurative art.
Tschabalala Self started appropriation of popular culture in college. She has sensed the disparity between black and white women in society and media so she challenged the popular culture of objectifying black women. Her works were described as "Anti-Picasso" by Dean Valentine, one of the founders of the Felix Art Fair in Los Angeles. In 2019, her first work at auction was sold at a price nearly five times higher than the high estimate price when her works first appeared in the secondary market and were well received by the market. Just at the beginning of 2020, eight of her works were sold.
Self's works have been exhibited in many art galleries and art institutions around the world, including China. She is holding a large retrospective at the Institute of Contemporary Arts, which will run until July 5th. In the secondary market, Self's works only appear at auctions in New York and London. Interestingly, in 2019 works all appeared in London and so far this year all appeared in New York.
Although Self's works just entered the secondary market last year, mainly sold for USD100,000 to USD500,000, without any works below USD10,000.
The most expensive lot of Tschabalala Self:
No.5 Hao Liang
Deals Volume 36
Sold-by-lot rate 92%
Total turnover USD 10 Million
Hao Liang was born in a artistic family in Chengdu in 1983. He has been interested in traditional Chinese painting since he was a child. He obtained a master's degree from the Chinese Painting Department of Sichuan Fine Arts Institute in 2009 and lives and works in Beijing. His grandfather who has been a painting lover and collector since childhood, often took young Hao Liang to major art exhibitions, enabling him to extensively explore fine arts while guiding his painting techniques. Hao Liang is a contemporary landscape painter. Combining with Chinese traditional painting art, he creates landscape paintings of this era by integrating his unique insights into his works.
During the ten years after the first appearance in 2010, Hao Liang has had only 36 works at auction. The turnover of those works showed a fluctuating uptrend. After the first peak in 2014, the second peak occurred in 2018 when Gagosian Gallery became his agency. The second rise in price may attribute to the agency.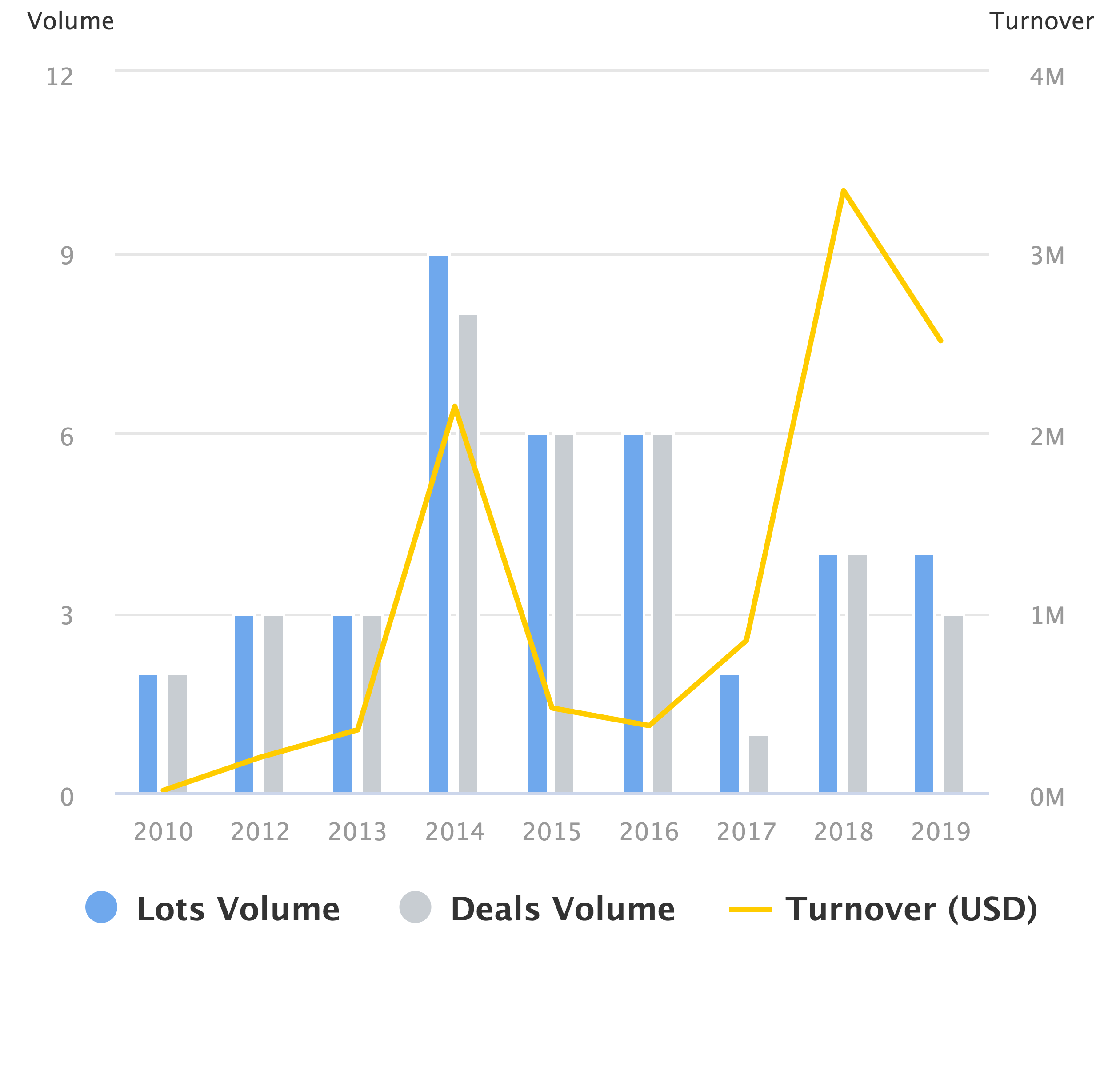 Hao Liang's works were mainly well received in the mainland China in the early stage and have gradually become world-oriented during 14 years. In 2018, his first solo exhibition was held in the United States. Meanwhile, his works have been collected by Metropolis Art Center and the Centre Pompidou. However, in the secondary market, his works only appeared in Asia, or more precisely in China, being more preferred by collectors in Hong Kong.
Hao Liang's works are scattered in various price ranges, but most part of the total turnover is contributed by four high-priced works. The most part of his works are sold by USD10,000 to USD50,000 and USD100,000 to USD500,000.
The most expensive lot of Hao Liang:
No.6 Oscar Murillo
Deals Volume 112
Sold-by-lot rate 82%
Total turnover USD 15 Million
Oscar Murillo, born in Colombia in 1986 and moved to London with his family when he was 10 years old, lives and works in many places. His creative and fluid art works are sought-after by the market. He is skilled at large-scale paintings, and also involves installation and performing arts. Distance, displacement and movement are sources of inspiration and area of exploration in his creation. Not limited to any kind of painting material, he has been questing for the expression form of the body during a journey, space arts as well as geography and art.
On his debut in 2013, he peaked at his annual total turnover, but then it was all the way down until bottoms out in 2016. In 2019, 18 works were sold for USD2.28 million, helping him to be the Top 6 on the list under 40.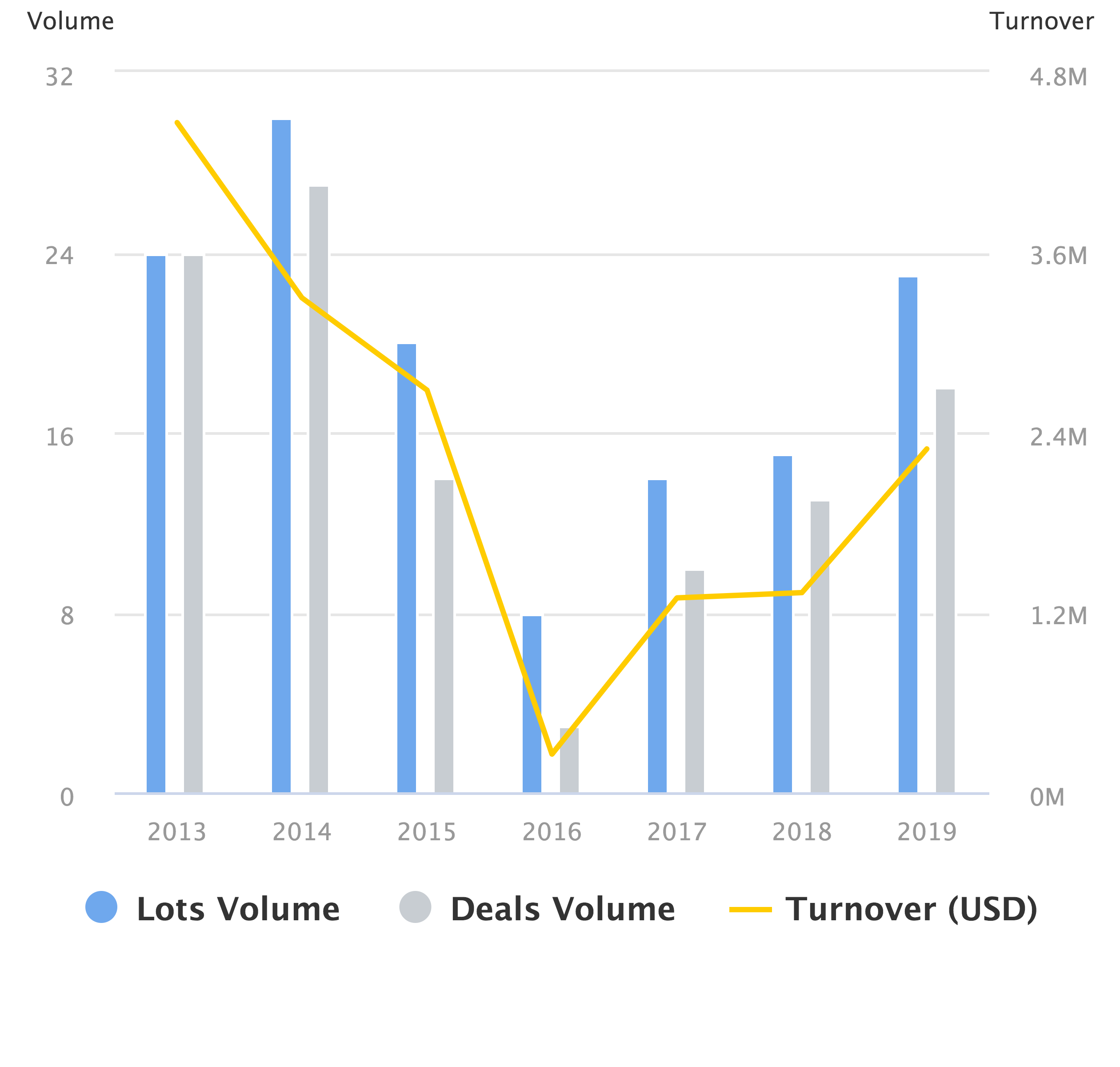 Oscar Murillo is represented by David Zwirner Gallery, and participated in the 56th La Biennale di Venezia in 2015. Last year, his solo exhibitions were held in China, the United Kingdom, the United States, and Germany. Many major collections in Italy and the United States also collected his paintings.
His 112 works are mainly sold for USD100,000 to USD500,000.
The most expensive lot of Oscar Murillo:
No.7 Shara Hughes
Deals Volume 63
Sold-by-lot rate 94%
Total turnover USD 4 Million
Born in Atlanta, USA in 1981, Sharah Hughes attended the Skowhegan School of Painting and Sculpture in 2011 and lives and works in Brooklyn, New York. She is a follower of David Hockney. With nature as her themes, she is adept at expressing her thoughts and desire for freedom through vivid and bold brushstrokes and boundless imagination. Although Sharah Hughes entered the secondary market in 2011, the turnover and volume have been unsatisfactory in previous years. Since her works were included at the Whitney Biennial 2017, she has achieved a qualitative leap in the secondary market and reached her peak in 2019.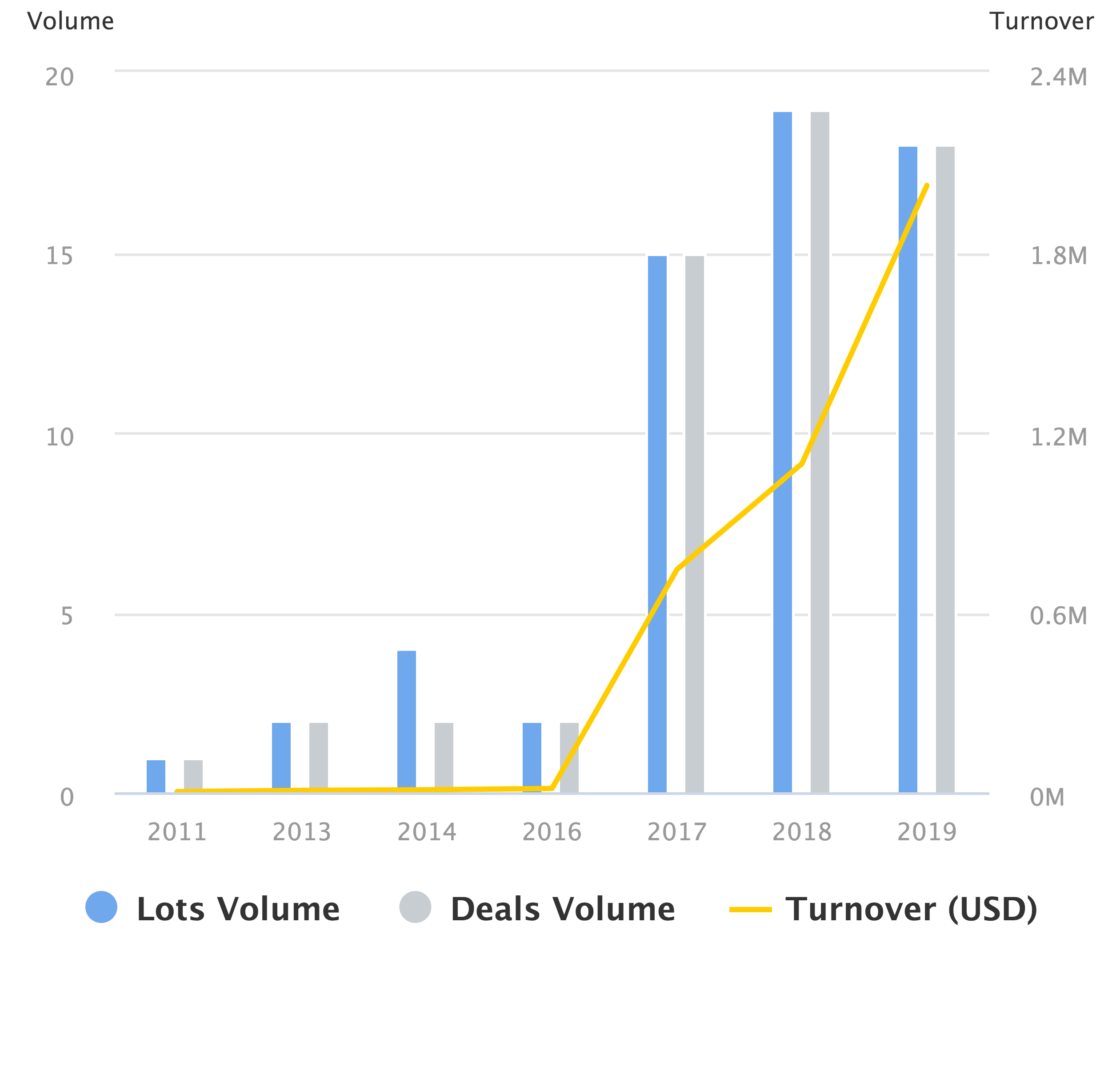 After the Whitney Biennial, Galerie Eva Presenhuber began to represent Sharah Hughes. In 2019, her first Asian exhibition was held in Beijing. Her works are collected in many major American collections such as the Metropolitan Museum of Art in New York. In the secondary market, most of her turnover are from the New York area.
Sarah Hughes' works mainly sold for USD50,000 to USD500,000, of which the works between USD50,000 and USD100,000 contributed the most, and the works between USD100,000 and USD500,000 accounted for 52%.
The most expensive lot of Shara Hughe:
No. 8 Loie Hollowell
Deals Volume 12
Sold-by-lot rate 100%
Total turnover USD 2 Million
Born in California in 1983, Loie Hollowell studied at the University of California, Santa Barbaraand and Virginia Commonwealth University. The theme of her works is the exploration of "sex". She focuses on the most intimate parts of both sexes, but interestingly, these works demonstrate a sense of inviolability. Her paintings are often in bright pure colors, and specific images are full of the beauty of geometry. At present, her works released in the secondary market are only paintings.
Hollowell's works are very sought-after, and many works sold in the secondary market have exceeded the high estimate prices.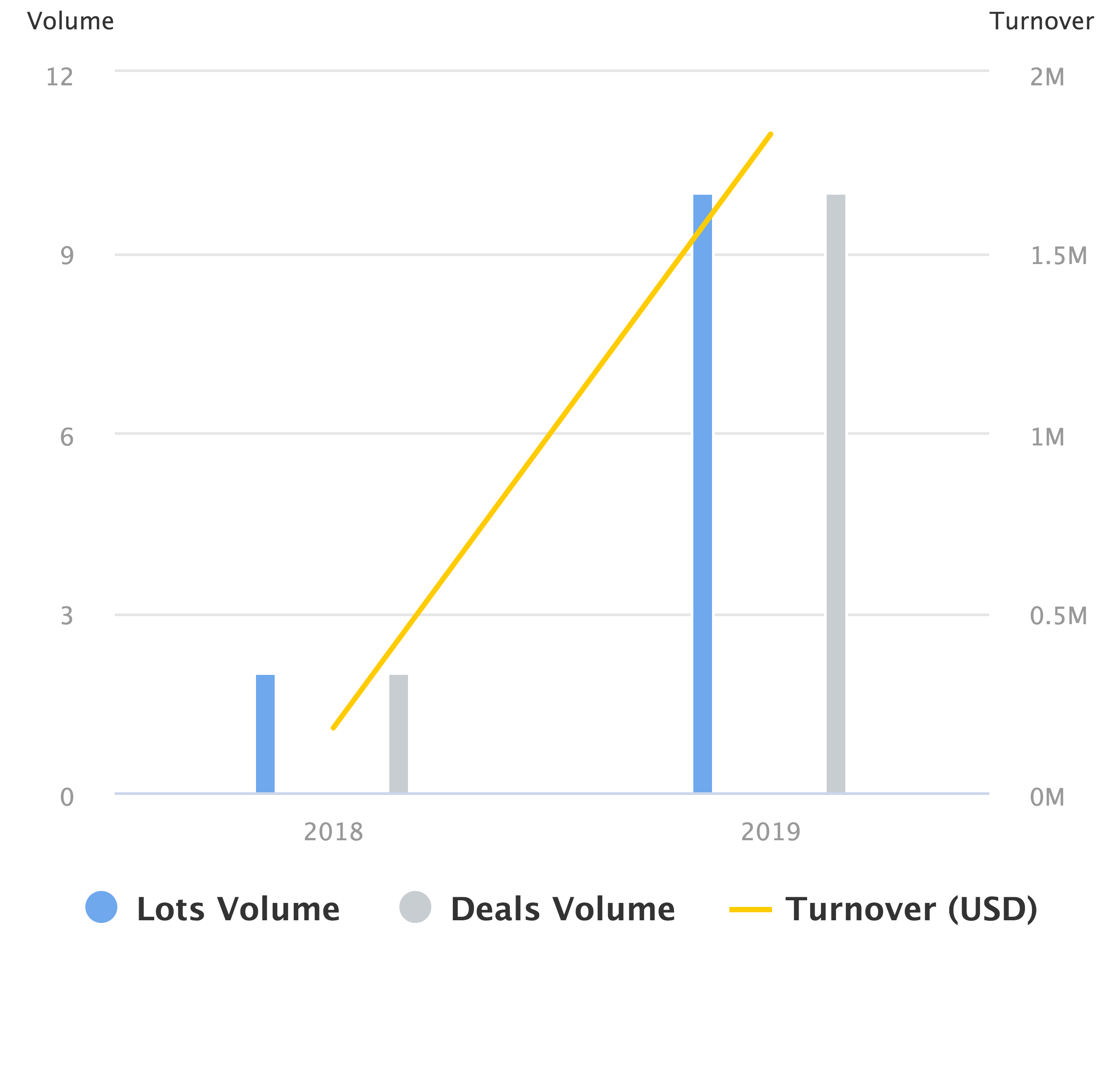 Loie Hollowell joined Pace Gallery in 2017. In 2018, she held first solo exhibition in Hong Kong. In 2019, Pace Gallery exhibited her large-scale paintings at its new headquarters in New York. Hollowell's works were mainly sold in New York.
Most of Loie Hollowell's works are between USD100,000 and USD500,000. She uses a variety of techniques of expression such as comprehensive materials to explore the possibilities of painting in the traditional field. She was listed in the "the most promising young female artists" by Bloomberg in 2017, showing unlimited market potential as a young artist.
The most expensive lot of Loie Hollowell:
No.9 Toyin Ojih Odutola
Deals Volume 11
Sold-by-lot rate 92%
Total turnover USD 1Million
Born in Nigeria in 1985 and raised in Alabama, U.S.A., Toyin Ojih Odutola is a contemporary artist who is endowed with multi-level and ever-changing artistic abilities. She once said, " The style of skin I adopted is full of tension inherent in mark making ... because skin is the problem I want to solve." The artist is good at using brilliant and bold colors to challenge history and racial preconceptions and depicting complex portraits on paper by using charcoal, pastels and pencils.
In 2017, she held her first solo exhibition at the Whitney Museum of American Art in New York which is a great recognition of this young artist. In the next year, both works first appeared at auction were sold. She also participated in the "Manifesta 12", which once again made her popular in the market, with a significant rise in turnover and volume compared to the previous year.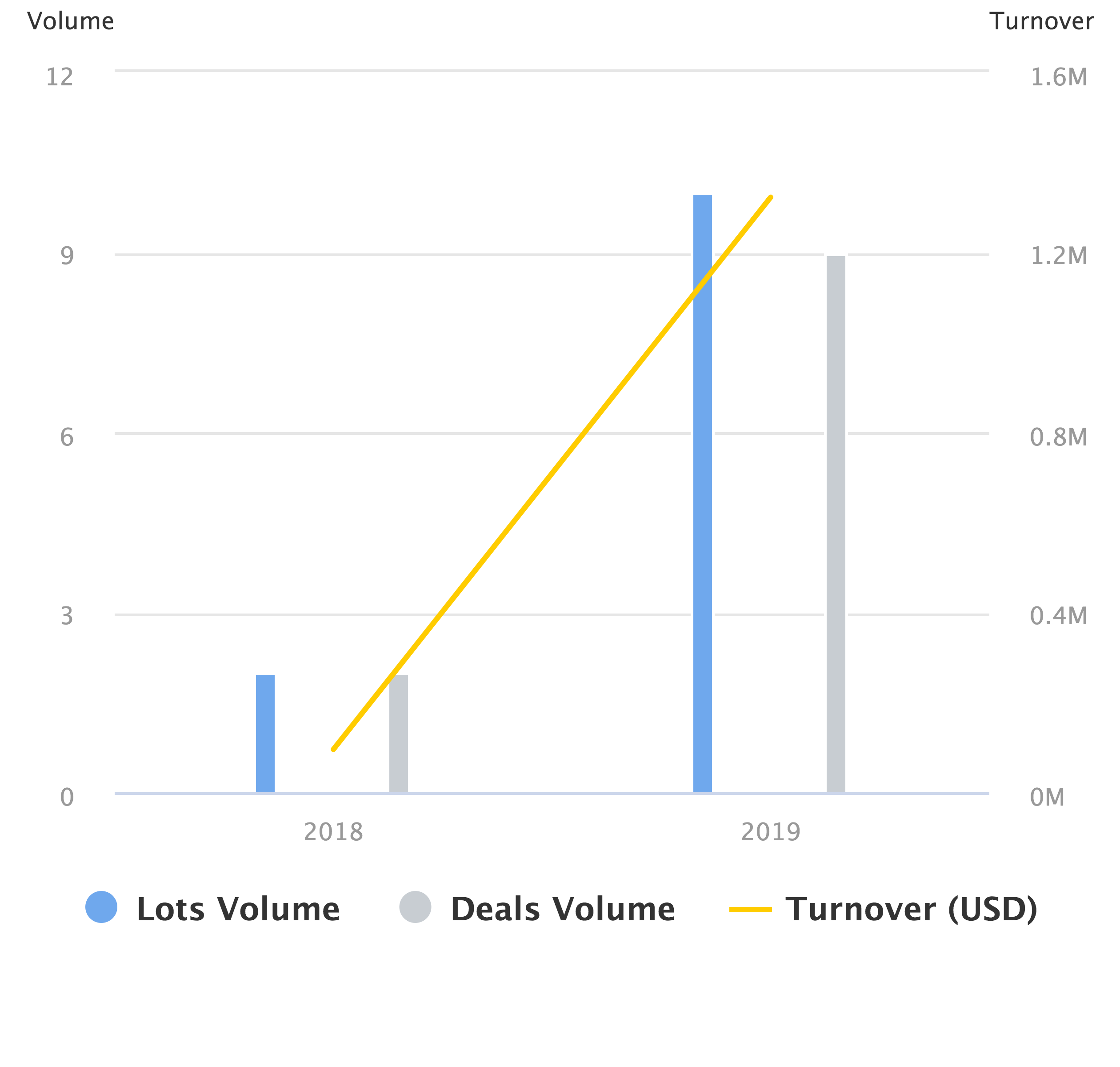 Toyin Ojih Odutola is represented by Jack Shainman Gallery which has held several solo exhibitions for her. Her works are in the permanent collections of the Museum of Modern Art and other well-known collections. In addition, Toyin Ojih Odutola has participated in group exhibitions at the Brooklyn Museum, the Aldrich Contemporary Art Museum and the Studio Museum in Harlem. In the secondary market, the turnover in New York and London shares on a fifty-fifty basis, with higher prices in London.
In June 2019, Sotheby's Contemporary Art Evening Sale set a record price for her at auction in London. Throughout the year, 9 works were sold with a total turnover of USD1.32 million.
The most expensive lot of Toyin Ojih Odutola:
No. 10 Jordan Casteel
Deals Volume 5
Sold-by-lot rate 100%
Total turnover USD 1 Million
Born in 1989, the American female artist Jordan Casteel's "Mom" fetched $ 670,000, which was far beyond the estimate price and set her record price, in Christie's London Post-War and Contemporary Art Evening Sale in February 2020. Casteel obtained a master's degree in fine arts from Yale University in 2014 and lives and works in New York. She is a master of depicting black men in various states such as at home, in a barbershop, on the street, having fun, in a daze, chatting with women, selling homemade oils and creams, focusing on day-to-day details.
After the auction in 2018, Jordan Casteel's first museum-level exhibition was held at the Denver Art Museum in 2019. This exhibition has greatly enhanced her recognition and market influence. In 2019, the value of her works soared with the highest turnover of a single work close to 5 times in 2018. Only 3 works are enough to help her take a place in the top 10 young artists in 2019.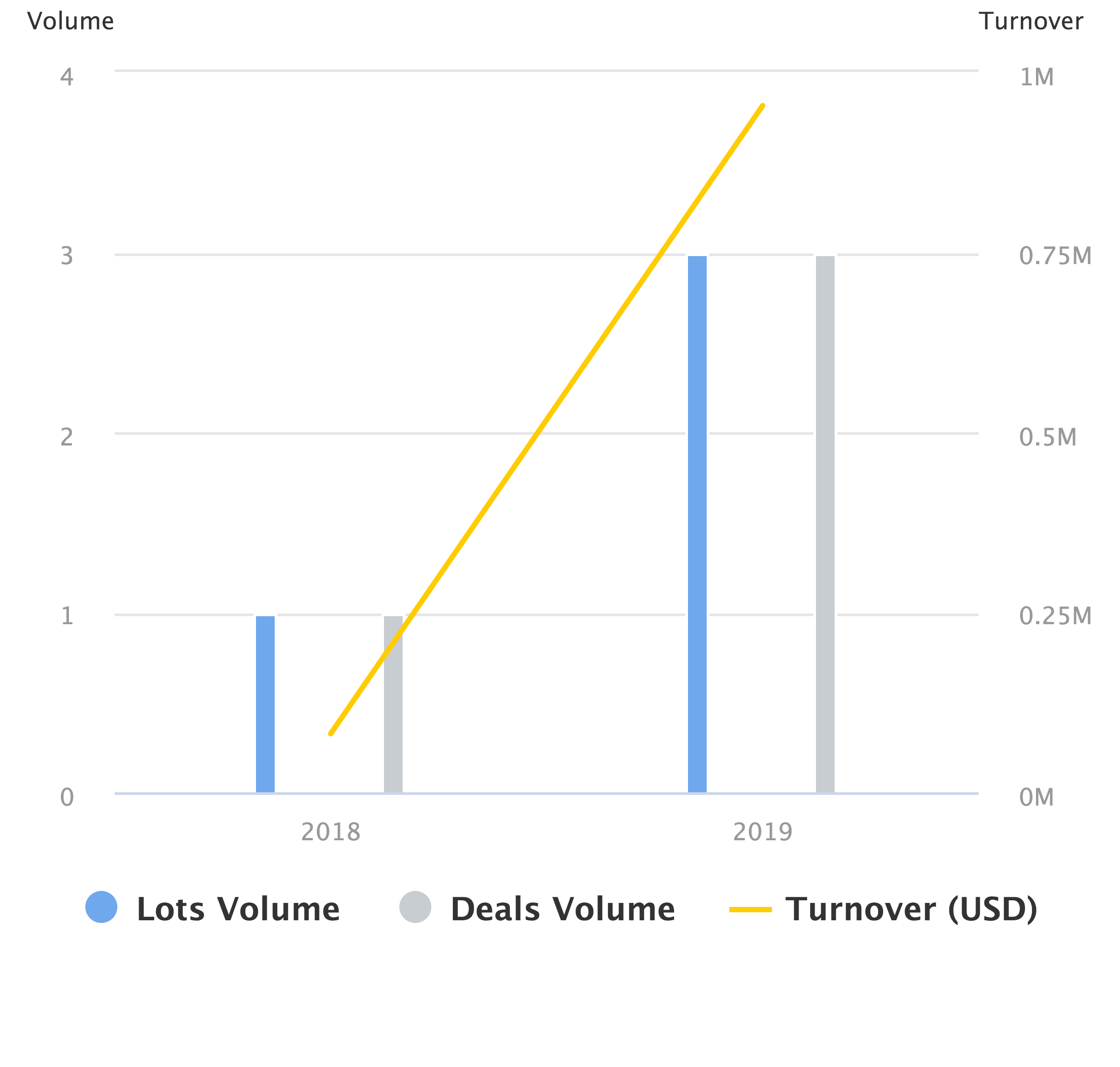 Casteel's works have been exhibited at Sargent's Daughters Gallery and Casey Kaplan Gallery, and have gone under the hammer in New York and London, with a higher turnover in London.
Casteel has been breaking records since her first appearance at auction. Only one of her five lots was sold less than USD100,000 in 2018, and the others exceeded USD200,000. Casteel just tuned 30 years old and has already achieved an eye-catching result in spite of the fact that her works just entered auction markets in 2018.
The most expensive lot of Jordan Casteel:
The differentiation of young artists has become more obvious, and they will eventually follow their own course. Now it is hard to say who and whose works will win the favor of collectors for a long time, but it is inevitable to see some ups and downs. Undoubtedly, these artists have enormous potential as their remarkable growth speed in recent years.